The wonderful flexibility of choosing from tons and tons of WordPress themes often makes it quite tedious to settle down for the right one. In the wake of getting their WordPress blog/site up and running in no time, a majority of webmasters tends to resort to inefficient and low-quality WordPress themes that end up causing irreparable harm to their online presence. Hence, it is better to stay informed about all the exquisite things that need to be considered for curbing the uncertainty associated with choosing the best suited WordPress theme.
In today's post, you'll get to know about 14 most crucial pointers that need to be paid special attention to, during the selection process for WordPress free or paid themes. So, let's take a closer look at the things you need to keep in mind while hand-picking the perfect theme among a huge collection of WordPress themes.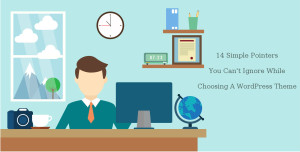 Analyze the type of website that you're intending to build
Never get seduced by the stunning designs of WordPress themes, rather, be clear on the type of website that you're planning to create. For instance, if you're about to build an e-commerce website, choosing e-commerce related WordPress themes will prove beneficial. On the contrary, you may also opt for the multi-purpose WordPress themes that allow you to showcase any type of business with any target audience.
Check whether the theme you've shortlisted for your website is accompanied by an easy setup
A WordPress theme that takes long hours or even multiple days to setup should never be chosen, irrespective of whether it comes to you for free or for a small fee. Hence, prior to choosing a WordPress theme, it is recommended to check whether the same comes with an easy setup or not. Possible ways to finding the complexity of theme setup is by noticing the things below:
Whether or not the WordPress theme seller is offering any setup documentation?
Whether your website content matches with the one displayed in the theme's demo?
Whether the theme seller is inclined on offering any open support forum?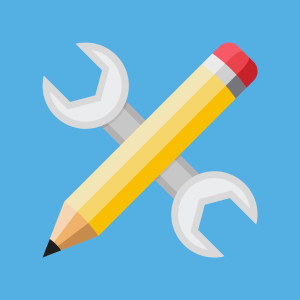 Check out whether the WordPress theme is enriched with Third-party plugin support and compatibility
The more compatible a theme is with a plugin, the better it is for the overall speed and performance of a WordPress powered blog/website. Hence, while picking a theme for your WP blog/site, don't forget to check for the third-party support and compatibility feature. Some of the most popular plugins that your theme should be compatible with, include BuddyPress, WPML and bbPress.
Check the level of customization available with the WordPress theme
The capability of changing the look and feel of a theme is simply unbeatable. With the huge crowd of free and premium WordPress themes, it is imperative for you to choose the one that can be customized with utmost ease and flexibility. While some WordPress themes come with a default customizer, allowing webmasters to change the visual appearance and functionality of the theme; there are other WP themes which expect the webmasters to rely on PHP and CSS code for tweaking the way the theme looks and works.
Simplicity is the word for an 'Outstanding' WordPress theme
The web market is flooded with free WordPress themes that comprise of complex features. Though such themes might look truly stunning in their display, they might not turn to be the best asset for your WordPress site. Hence, I suggest you to stay away from the fancy world, rather go ahead with choosing a WordPress theme with simple design. Easy modification and cross-browser compatibility are two of the best known advantages of using a simple WordPress theme.
Ensure that the theme you choose for your WordPress portal is mobile-friendly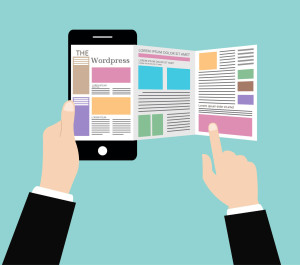 If a majority of reports are to be believed, about 30% of all website visits are being received from mobiles, tablets and other hand-held devices. Considering this, you can't do away with the utmost urgency of installing a fully responsive theme onto your WordPress website/blog. Fortunately, a huge collection of WordPress themes available in the web market is mobile-friendly by default, but it is always better to check with the vendor whether the one you're shortlisting is 100% responsive.
Check for a clean and intuitive navigation in the WordPress theme
Despite the amount of time, money and effort that you put into making your website beautiful and feature-rich, a poor navigation can easily make your layout look cluttered, keeping the visitors annoyed. Hence, in order to refrain visitors from leaving your website/blog, it is recommended to choose a theme that has an intuitive navigation system, allowing visitors to navigate through different sections of the website.
Check whether the theme is accompanied by a Pre or Post-Sales Support
During the process of shortlisting a suitable theme for your WordPress blog/site, it is advised to spend some time on identifying the pre and post-sales support that is available with the respective theme. For instance, there is a good count of WordPress stores and marketplaces which render open access to their customer communication areas and support forums. Additionally, you may choose to get in touch with the theme's support team via telephone, email etc.
Check whether security and compatibility patches would or wouldn't be released for the WordPress theme
During the process of shortlisting a WordPress theme for your website/blog, it is better to pick up the one for which you're sure enough that the security and compatibility fixes would be released without a fail. For instance, after six months of using the WordPress theme, you must be confident about receiving a reply regarding your specific queries. All in all, it is better to choose a themes company that has been into the business of designing and delivering bug-free WordPress themes backed by a strong support team.
Check whether the theme comes with social media integration feature
Today, it is quite unusual to find a user who doesn't have an account on any of the popular social media platforms. Hence, if you are running a WordPress powered blog or website, you might be interested in attracting users to comment/share or like the posts that have been published on your portal. It is a cool and trendy WordPress theme (equipped with social media integration feature) that allows you to make the most of your social media presence via enhancement in total page views.
Unique designs make for a perfect WordPress theme
As the WordPress webmaster, your intention to stand apart from your competitors can meet its end if you opt for a theme with 100% unique design. The web market has a good suite of WordPress themes which are an accurate replica of other popular themes. You should stay away from such themes and instead choose the ones which are completely interactive and loaded with several features like tons of page builder shortcode modules, free fonts, layouts and a lot more. Check out whether the theme that you're about to settle down for has a perfect blend of contemporary web design trends like full-width visuals, grids, ghost buttons, slow load effect etc.
Get to know about the Terms of Service associated with the WordPress theme that you're planning to choose
Irrespective of whether you're excited about choosing a free or a premium WordPress theme, a timely knowledge about the Terms of Service related to the theme is greatly befitting. For example, there are several free WordPress themes which expect multiple backlinks. You must avoid installing such themes and instead opt for a different free theme which doesn't come with too many backlinks. Moreover, do check out the Terms of Service laid down with the theme. Doing this will act as a guarantee that the hardwork of the theme designer is being appreciated and that the theme won't lose its credibility in any way. Browse through the free-to-download WordPress themes available in the WordPress' Official Themes Directory. Here, you'll find a wide array of good themes that come with simple terms of service.
Look for a WordPress theme that's loaded with shortcodes
Shortcodes serve as the right means of attaching media data to your WordPress posts and pages. Hence, get on with looking for a theme that comes with shortcodes out-of-the-box, allowing you to embed audio, tabs, video, grids, lists and Google Maps into your WordPress website.
A WordPress theme that relies on the Cherry framework shouldn't be missed
Launched by TemplateMonster, Cherry framework has served as the parent framework for a whopping 900+ child themes. Equipped with multiple shortcodes, widgets and Bootstrap options, Cherry framework has an admin panel that resembles the traditional WordPress admin interface. That means, even a non tech-savvy individual can quickly set up a WordPress website/blog within minutes. WordPress themes that rely on the Cheery framework are by default loaded with stunning WordPress features like XML Sitemap generation, custom post creation, easy import/export data procedures, SEO optimization and many more.
Final Thoughts
The kind of theme that you install on your WordPress site/blog will determine the fate of your online presence. Hence, take my words and pay heed to each of the above mentioned pointers to get hold of the WordPress theme that looks awesome and allows you to achieve your kind of web-based portal.
Author Bio: My name is Andrey. I am a web developer in CMS Web Development Company. I am fond of finding simple solutions to complex problems. If you loved the topic, do share and comment. Also, you can follow me on Twitter for more updates.