Take a second and close your eyes. Think about your dream job. What do you see? Are you a restaurant owner or the owner of a ballet studio? Are you painting in your own studio or running your own daycare?
Before you run and quit your day job, think about what it takes to start your own company. Don't put in your two weeks quite yet — many entrepreneurs use evenings and weekends as a start to pursue the business dreams.
According to an article by MSN, the baby boomer generation entrepreneurs — boomerpreneurship — is becoming a more notable trend. With many members of the boomer generation getting ready to hit retirement, there's a growing number of retirees using this time to start their own businesses.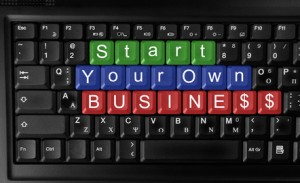 Before you race out to start your own company, here's what you need to know:
First Thing's First, Consider the Financial Implications
Can you afford to start a new venture? Look at your finances and figure out what you can tackle. Don't expect to go out and open up 20 boutiques all over the United States. Start small and open up a new company you can be proud of and that you can handle. Make a to-do list and plan out the first year of your business. Plan to have at least the amount of money you would need to buy property and keep the business going for at least six months.
Do Your Homework
I'm sure you've built relationships over the years, so take advantage your resources and business networks to learn what you need to know to set up your venture. According to MSN, you should gather relevant industry insight and look into the potential tax implications of the new startup business.
Never Use a Personal Credit Card
Using a personal credit card to start your business is not a great idea. If you aren't careful, you could be setting yourself up for financial downfall, leaving you with mounds and mounds of debt. According to a recent study from the Ewing Marion Kauffman Foundation, almost 60 percent of startups rely on credit cards for financing during the first year of business. The smart way to go is to apply for a business credit card from American Express or another leading business credit card provider specifically designed to accommodate the operational needs of small businesses. Small business credit cards make it easy to separate your business and personal expenses, which will make things much easier for your accountant during tax season.
Do the Pros Outweigh the Cons?
Yes, becoming your own boss promises flexibility and can seem like the perfect dream job, but most likely, you will be working double the hours you used to all while decreasing your income. Don't open a business expecting it to become lucrative right away, because it will take a few years at least to start seeing positive cash flow. But once you start getting money, enjoy the benefits!