I just downloaded Windows Live Writer. Getting the installation right was such a difficult task. The installer provided by Microsoft was always getting stuck at 99%.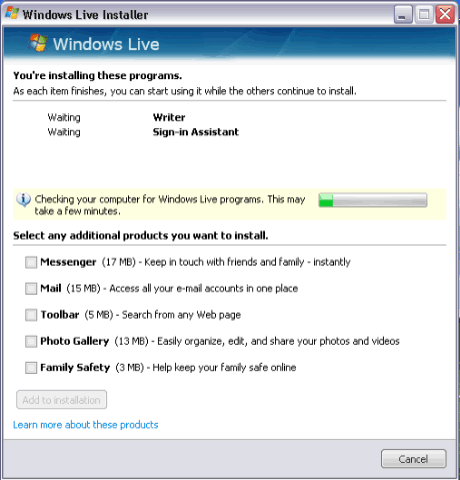 I tried unsuccessfully to install it using the installer, I spent hours trying again and again without success.
Eventually, I gave up and used Google to search for users who had similar difficulty. good enough, I got two bloggers who wrote wonderful tutorial on how to solve the problem. I eventually settled for the Beta version of the software. I will try the suggestion on how to get the latest version tomorrow. My thanks goes to Jalaj and Design Live for sharing the solution to the problem on their blogs.