Nigeria, now known as The Giant of Africa, was recently declared as the region's biggest economy, surpassing South Africa. Almost overnight, Nigeria was increase by 89% its current GDP, which is now worth USD 510 billion. This follows a recalculation of the GDP to include the rising "Nollywood" industry, as well as the banking, telecoms, and e-commerce sectors.
E-commerce and online trade make up two of the biggest contributors in the increase of the nation's GDP. Over USD 1.3 billion has been invested in the retail industry, with USD 15 million of that channelled to the online trade industry.
Retail in itself is a major driver of economic and employment growth. With over 80 million Nigerians residing in metropolitan areas, the country has great opportunities for existing and new investors to take advantage of the online retail business.  A report from the Oxford Business Group indicates that foreign and local investors are already expanding their domestic retail footprints in the country.
Nigeria's population alone makes the country the largest consumer market in Africa. With the introduction of more Internet providers and the availability of mobile devices in the country, e-commerce businesses in Nigeria can easily reach their full potential, if business owners know how to take advantage of the ripe market.
One of the biggest hurdles to e-commerce in Nigeria, however, is online accessibility. Despite the increase of mobile telecoms, broadband capacity still isn't widely accessible. In 2012, only 32.9% of the Nigerian population has Internet, despite the increase of Internet service providers in 2013. Most of the population can access the Internet via their mobile phones though, thanks to the introduction of GPRS and EDGE connectivity.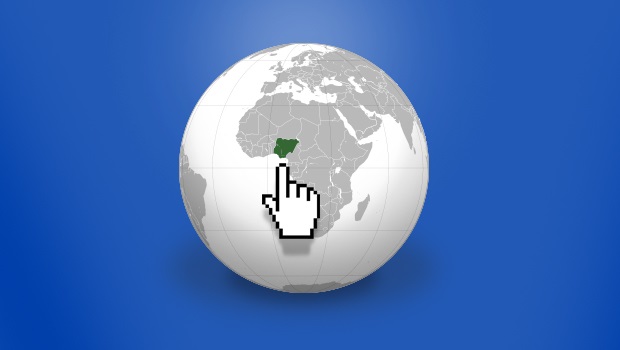 E-Commerce in Nigeria on the Rise
Despite this, a handful e-commerce companies have won significant investments and are now considered rising stars in the online trade business. Jumia, an online retailer that began only with three employees in 2012, currently has USD 35 million in investments, over 150 partner brands, and more than 500 employees. The company was awarded as Best New Retail Launch in 2013 by the World Retail Awards, proving that e-commerce in Nigeria can be profitable and successful.
Similarly, Konga is another Nigerian e-commerce and online retail company, which has won investments of more than USD 24 million. Launched in 2012, Konga is currently the 16th most popular website in the country, according to Alexa.com.  HumanIPO also selected Konga as one of the African technology start-ups of 2013 due to its impressive and consistent service. Konga also recently launched a buy-and-sell platform where users can set up an online storefront with Konga.
Thanks partly to the success of these two e-commerce sites, online trade and retail in Nigeria maintains a positive outlook. Online retailers have been luring shoppers from physical stores, offering convenience and a greater variety of products offered. Online retail customers have the option to pay for their items on delivery, or through online payments via credit cards.
Analysts are actually optimistic that the upward trajectory in online retail will continue to rise, as more Nigerians start to see that local online shopping will be faster, more convenient, and cheaper. Add to the fact that more and more people are connecting to the Internet via their mobile phones and tablets, the dot com business is a viable way to profit in Nigeria.
Plans are also already underway to improve and increase Internet and broadband connectivity in the country. More accessible Internet access can pave the way for other online businesses aside from e-commerce—banking, services that offer online credit card comparison, affiliate blogs, consultancy blogs, and so on—to enjoy better opportunities for not only for business owners and investors, but also for local consumers.
Nigeria is still a developing country, despite the increase in its national GDP. With the proper investments both offline and online, and a consistency in government efforts to improve infrastructure, Nigeria is well on its way to joining the exclusive club of emerging economies in the world.
Author's Bio
Ryan Del Villlar is a content strategist for MoneyHero. He is also a freelance writer for an Online Reputation Management company. He writes ORM articles for various clients.