Consumers love great deals. Millions of consumers globally spend lots of time online looking for the best deal before they part with their cash. Nigerians are in no way different. While there are many online stores promising fantastic deals to the consumer, Jiji.ng stands out as the best shopping portal for Nigerians.
Jiji is offering the Xbox One to Nigerians at an unbelievable price! One would have thought that this deal is impossible considering the present dollar to naira exchange rate. You don't have to take my word for it, simply go to Jiji.ng and type "Xbox One" in the search box and make one of your dreams come true (while the offer last!)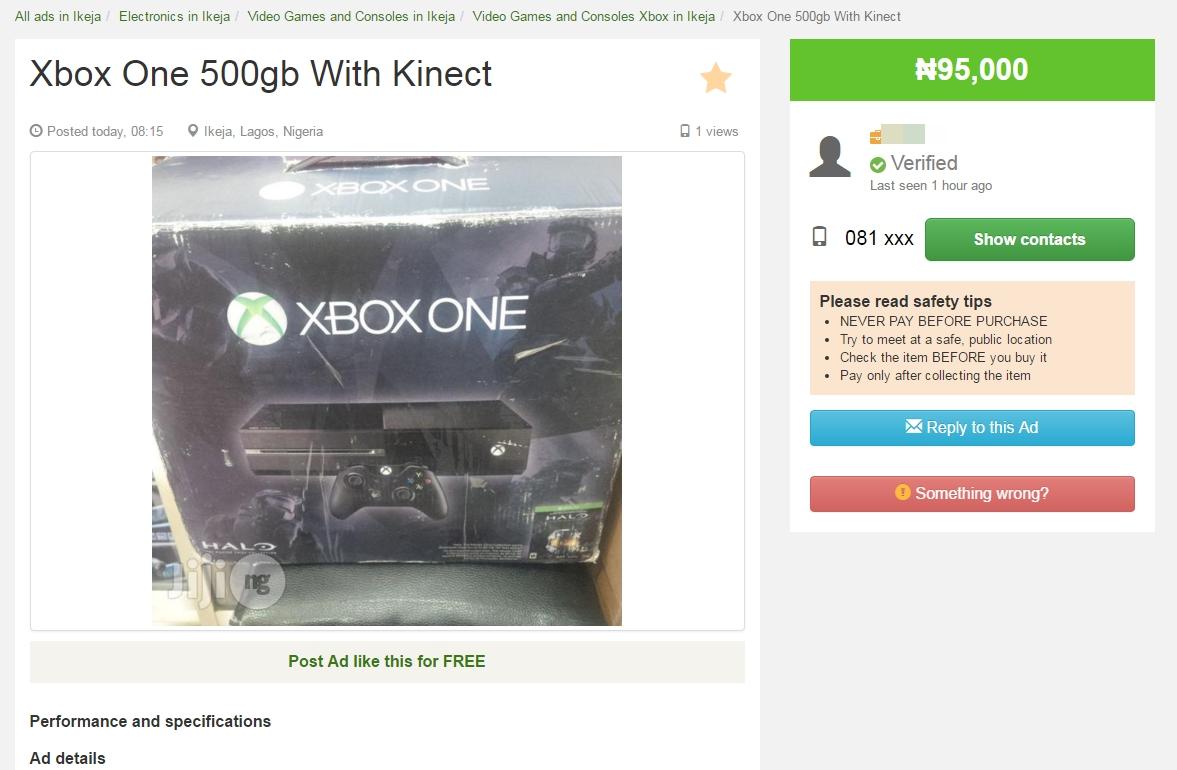 Now you can't say you were not given the opportunity to get this modern miracle gadget with sensor control system, home cinema and TV system of the next generation! Having kept my promise, here is a brief information about Jiji.ng for those that have not visited the website before. You must not read my long epistle, you can just jump over and get a first-hand experience. The website is so user-friendly, you won't get lost.
Jiji Is More Than A Web Store
Jiji.ng is not a web store, it is actually a shopping portal where you meet sellers and buyers who desire to get the best deal of each transaction. When next you need to buy gifts for the people you really care about, check on Jiji.ng. Irrespective of your budget, you will get great deals on new and pre-owned items being offered by sellers from different geographical locations. There are practically hundreds of thousand of offers to choose from.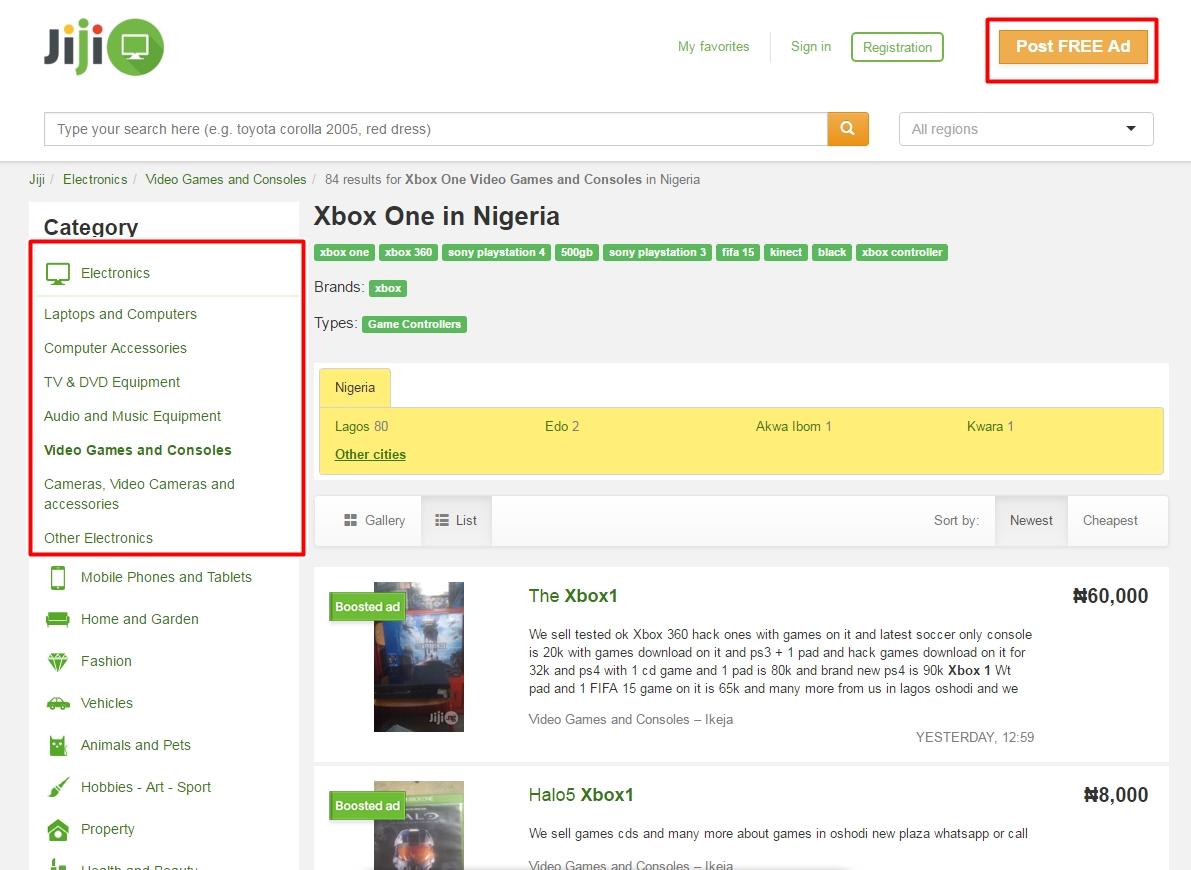 Jiji Is User-Friendly
Jiji.ng pride itself as being the biggest and the most user-friendly classified website in Nigeria. It caters for the differ needs of sellers and buyers from the different demographic group. It provides a huge selection from hundred of thousands of offers at affordable prices.
All these are provided free for both sellers and buyers. If you have something to sell, you can simply post advert for free on Jiji. All you need to do is to post a picture of the item and description of the features of the item. Once you click submit, your advert is made available to the millions of internet users in Nigeria.
Sell Faster, Buy Smarter at Jiji.ng
Jiji has become the best shopping spot in Nigeria because it works on its own unique principles. It is not a web store, it doesn't sell stuff. However, Jiji knows everything about trade and creates the best possible conditions for making sellers and buyers comfortable. Jiji provides a safe platform for seller and buyers to communicate directly without the interference of a middleman with the attendance extra cost!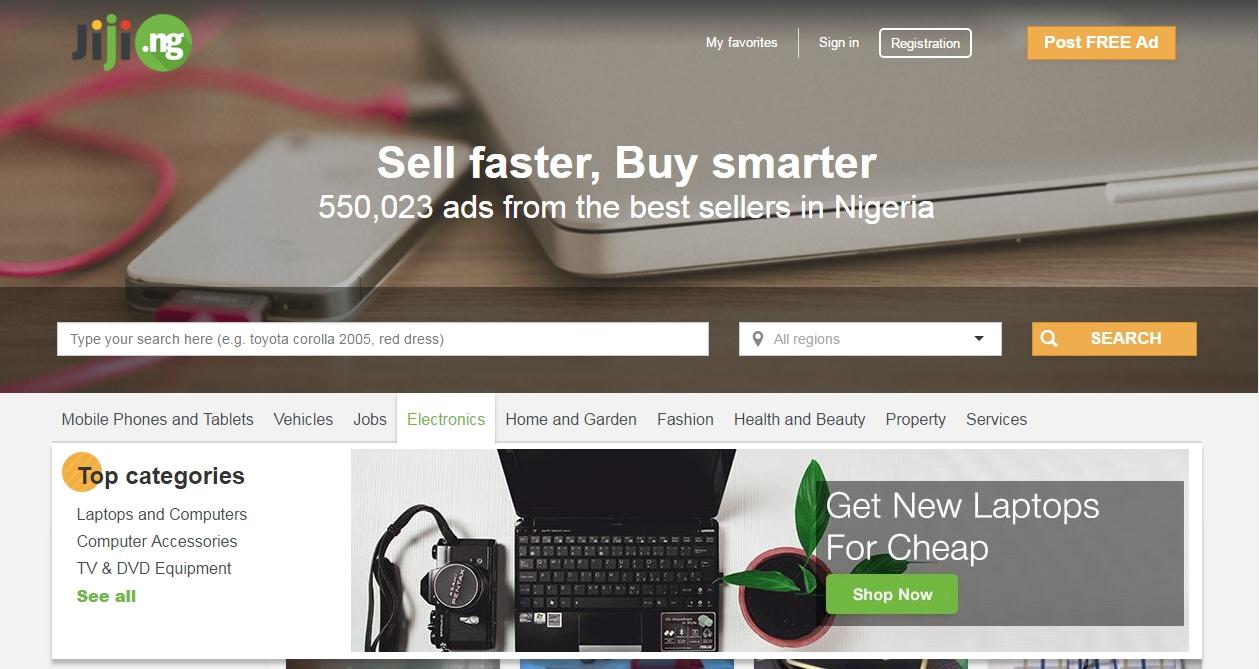 As a buyer, if you see any item you like, you have the opportunity to read the detailed description of the item and also contact the seller via phone or email for additional information. Jiji is indeed a modern marketplace, where people come when they want to sell or buy something.
Jiji emphasises safety by providing guidelines for conducting online transactions. Buyers are warned not to part with cash until they have proved the authenticity of the seller. As a seller gains reputation from the commendation of previous buyers, such seller is given the prestigious VERIFIED status.
Assorted Offers
Jiji provides the unique opportunity for sellers to offer not only new items but pre-owned items as well. Often, the pre-owned items are usually great deals for buyers that are on tight budget. Also, the sellers get to make money from items they no longer need. If you are thinking of changing your phone or electronics to the latest model, you can simply sell the old on Jiji thereby reducing the cost of getting the new model.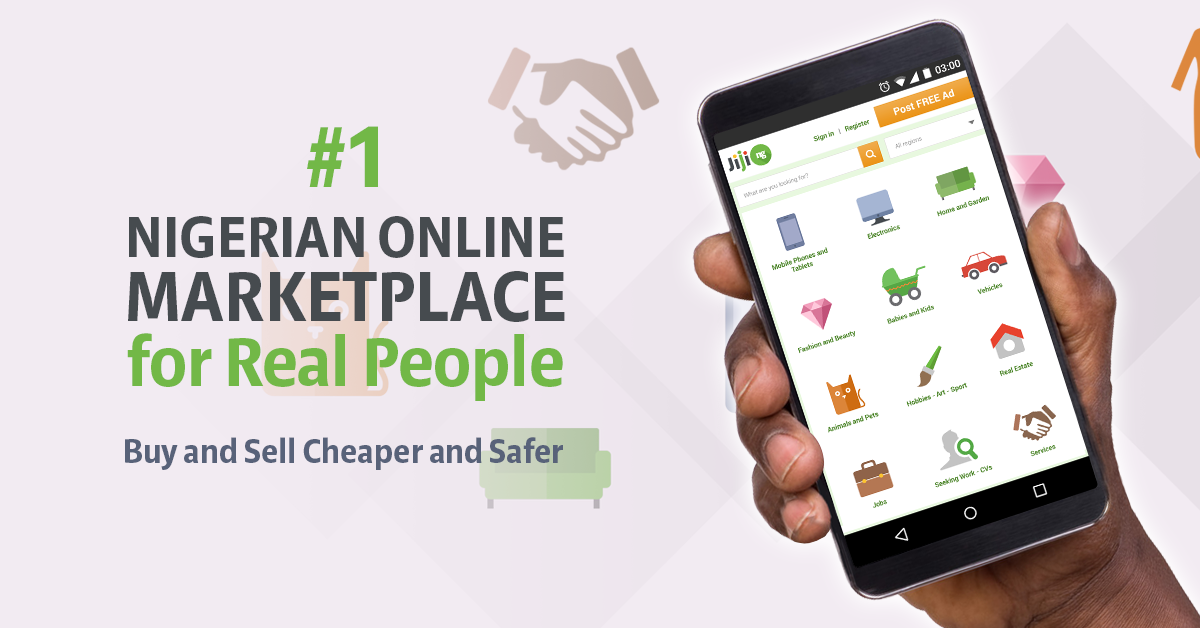 Now, you can get it. There are over 530,000 active offers on Jiji.ng and 10,000,000 monthly visitors. Jiji delights in providing the best shopping experience to everyone.
Note: This is a sponsored article.