If you search for entrepreneurship advice online, it won't take long to find experts shouting to avoid credit cards. They may cite the Ewing Marion Kauffman Foundation, which found that every $1,000 of credit card debt increases the probability that a firm will fail by 2.2%, or financial radio show host Dave Ramsey, who claims credits cards are the scourge of American finance.
They probably won't mention a pair of Stanford Ph.D. students that spread funding for their pet project across three credit cards or the designer that developed small plastic guitars while paying with small plastic credit cards. Those entrepreneurs went on to create Google and Guitar Hero, respectively, and if those companies' successes are any indication, using credit cards to fund startups can't be all bad.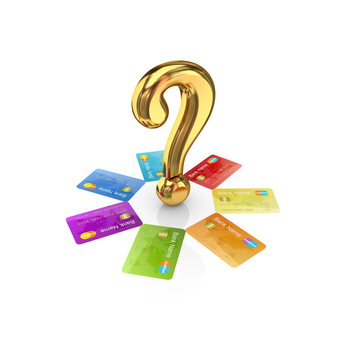 Experts aren't foolish enough to advise against credit dependence, but if you use them responsibly, credit cards serve as a valuable tools for growth. Consider these advantages to taking out a credit card for business.
Rewards
Pessimists hear "credit card" and think of compounding interesting rates, late payment penalties and plummeting credit scores. All of these things are potential consequences when owning a credit card, but that's not the whole story. Rewards are a consumer's chance to gain from the credit card industry. From airline miles to supply store discounts to cash bonuses, you need not look far to find rewards that offer a significant boost to your bottom line if you make payments on time. Things go south when you get behind on your payments, but credit card rewards add value to your business.
Credit Score
It would be one thing if card cards only served as cash advancements, but using plastic responsibly contributes to an important financial statistic: credit score. According to a post in the American Express OPEN forum by financial consultant Mike Periu, personal credit is a major point of interest for investors and lenders. You're probably savvy enough to know that financing a business solely on credit isn't wise, but building credit could open opportunities for outside investors. Lenders expect owners to have a FICO score of at least 700, according to Openforum.com.
Using a card to start a business puts your credit score on the line. Miss a payment, and you'll see the score drop. Stay current, on the other hand, and your rising score will open opportunities to new investors.
Potential
In the end, financing a small business or startup with a credit card isn't about rewards or your credit score. It's about your dream and the chance to create something of value. The experts are right. Credit cards aren't the best way to finance a business. You don't always have thousands of dollars saved up, and there aren't always venture capitalists waiting to write you a check. Credit cards afford you the chance to gamble on yourself.
If you believe in your business idea, don't ignore credit cards as a possible financing tool. Who knows? You could start the next Google or Guitar Hero.