My desire is to be outstanding in any venture I embark on. I don't want to be lost in the crowd. A nonentity wandering aimlessly without focus. I want to be outstanding like an eagle!
In my online adventure, I have come to discover that it is not an easy task to be an outstanding entrepreneur among the millions that are craving for attention. There are too many online small business owners competing for the same thing. So, I need to develop some unique attributes that will set me apart from the rest, and give assurance to my potential visitors that they made a good choice. I am not one of the chickens!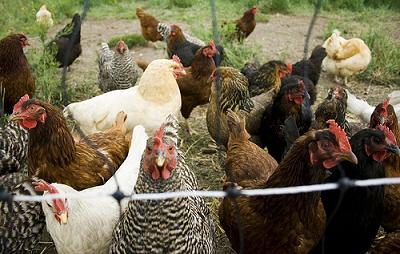 That is not an easy task to accomplish. It is more like embarking on a marathon journey. Burning energy and resources round the clock with the strategy of one running a 100meters dash, will get me burned out. So, it is one well planned task after the other until the goal is accomplished. I don't want to be a chicken, I want to be one of the eagles that soars.
I wish to thank GoldenNet for teaching me how to get pictures to peck up my articles and Flicker Members who uploaded the beautiful pictures. If you like this post, drop a comment. See you among the eagles that soars!