Merry Christmas to You!
Whao! Today is Christmas 😉 and I'm all excited. Even though today is just like any other day, the fact that people all over the world are remembering the Birth of Jesus makes the day special. Jesus Christ is the reason for this season. I hope you have room for Him in your heart. There couldn't have been a Christmas if there was no CHRIST! Never mind all the arguments that surround the date. What I consider important is how I spend the day.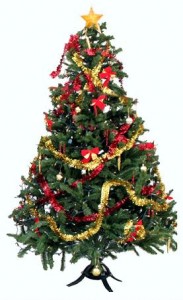 It is possible to spend the day making positive impact on the lives of others through acts of kindness. On the other hand, it is also possible to make negative impacts on others lives by being irresponsible in your actions. I for one belief in spending the day sharing the love of Jesus Christ with people in rural areas. The Lord Jesus Christ has been so good to me and my family, the least I can do is to tell others about His loving kindness. So I won't be at home for Christmas, instead I will be camping with other Christians in a village. We plan to spend four days in the village sharing the love of Christ with the locals. I've participated in such camping in time past. Beside the spiritual benefit it offers, it also have other benefits too. For example, it is usually a great relief leaving the hustling and bustling activities of the city for an environment that is close to nature and devoid of artificial distractions.
I guess someone may be thinking it is odd to spend Christmas away from the family. Well, it is base on mutual agreement. The children have already gone for a Christmas Camp Meeting for Children and Teenagers. The preparation for the meeting was quite elaborate and I was hinted from a reliable source that they are going to have a swell time at the camp. It wasn't easy letting go, but then, since my better half will be with them, I had nothing to worry about.
The entire family will be reuniting on Sunday and there will be lots of stories to tell. I'm looking forward to an exciting time as I relate my experience and listen to the children tell theirs. How do you plan to spend your Christmas? Once again, I wish you a Merry Christmas 😉