When it comes to risk versus reward, freelancing is one of those vocation choices that has the potential of offering plenty of returns without a lot of up-front resources or capital at stake. Given the right opportunities, knowing the right people, and having the right skills can turn a casual hobby into something you can actually get paid for doing.
Here's how you can take that freelancing gig of yours and turn it into an actual, consistent business. Of course, this isn't the last word on the subject. Aspiring self-employed types should get as much knowledge and information as possible; especially in topics like how to promote yourself, Financial Management for Freelancers, and how to file taxes as a self-employed entity (spoiler alert: it's a bloody nightmare).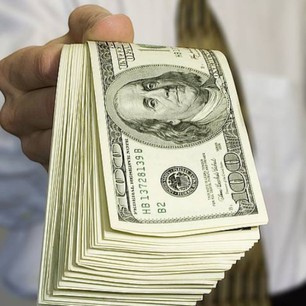 You can turn your hobby into a business if you have the time, talent, and opportunity
Be Prolific
The best way to get your name out there is to be productive. Whether you're selling a product (like a craft-related item), or offering a service (such as a writer or website designer), people need to see that you can churn things out that customers want. For instance, if you're a writer, make sure to get your name out there by writing for magazines, blogs, or anthologies. Start getting that reputation as someone who delivers results. You need to leave your footprints and handprints all over the Internet.
Be Patient
Although it's exciting when you start getting multiple clients, you really have to pace yourself. Having six clients giving you work at the same time may look good in terms of income, but if you spread yourself too thin, you'll deliver an inferior product, and make it likely that you won't get repeat customers. Know your limitations, and build up your customer base slowly. Don't try to tackle everything at once. Better to start off with three clients that get excellent work from you than ten clients who get barely passable work. This means learning to say "no".
Be Prepared
One of the most hair-pulling and frustrating things about freelancing is the inconsistency. On any given month, a client may give you four projects or purchase a large amount of the goods you produce. The next, they may barely remember that you even exist. Be ready for the lean times by socking away some money for emergencies, to tide you over when you have a light month. Also, having that reserve will make sure you don't get desperate, and end up taking a job far outside your area of expertise, something that could have serious repercussions on your overall reputation.
Be Organized
Many freelancers and one-person businesses end up working out of their home. While this is an awesome aspect of the job, make sure you have boundaries separating your personal and professional life. Set up times when you're "at work", and when you're enjoying time off. That requires a level of planning and organization in order to adequately map out your responsibilities and how much time you devote to them. Also, make sure you have a work space that's separate and dedicated to your job, if for no other reason than making it easier to claim it as a business expense of your income tax return.
Be Visible
Finally, make sure that people know you exist. Since you are self-employed, then shameless self-promotion is key. After all, working for yourself means that you are responsible for every stage of the job and yes, that includes marketing. Make sure you have business cards, a business page on various social media platforms, and an easy way for people to get a hold of you, whether by cell phone or email. If you have a blog, make sure to drop an occasional reference about your business (something which should already reside in the About section of your blogging site). Seriously, you need to let people know you exist and that you can write. Or draw. Or whatever it is you do.
It's exciting and challenging when you take an avocation and turn it into a vocation. It becomes even more exciting when a part-time freelance gig turns into a full-time job. And there's a lot of advice out there for budding entrepreneurs, so keep your eyes open.
Byline: John Terra has been a freelance writer since 1985. He's done the full-time writing thing, but these days he supplements his freelancing with a "regular" job.
Photo Credit: justinmatthew21