In celebration of this blog's three months of existence, I have decided to change the theme of my blog to a Premium Theme (those ones with eye candies). A custom made WordPress Premium Theme sets a blog apart and distinguish it from the millions of blogs available online. The distinction enhances the uniqueness of the blog. I have been using a free WordPress Theme even though I modified the header. I sure want something better.
So, I went round searching for a Premium Theme and I saw quite a good number of lovely ones at PremiumThemes. The beautiful news is that my visit coincided with a contest currently running on the site. They are offering contestants the opportunity to pick any of their high quality WordPress Premium Themes. See the announcement below.
As a part of the promotion of more than 25 themes listed on this site, I am glad to announce a competition wherein the winner will be given a free copy of any theme of his/her choice, listed on this site. Here's the quick details.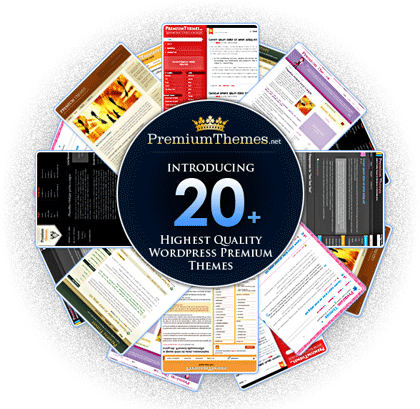 That means I have the opportunity of getting a beautiful professionally made WordPress Premium Theme for free. What type of theme do you recommend I change to? I will love to hear your opinion. Cheers.