Planning to be successful in a business venture does not have to be a monumental and time consuming task. As an entrepreneur, if you know the right ingredients to be able to plan every step and facet of your business, you will have a good guide to manage any business effectively enough to prosper and grow. Your main focus should initially be; to know what to plan, get the right key people to help you come up with a good strategy and create some time to focus on getting the ideas in black and white.
Below is a step by step guide to help you come up with a good strategic plan that will make your new business venture prosper.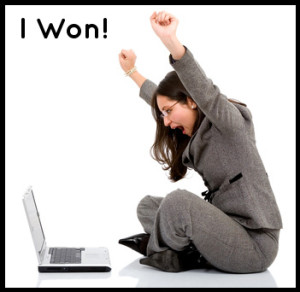 1. Be clear about your competitive edge
The main purpose of developing a strategic plan is to ensure that you are clear about what goods or services you can provide to customers better than anyone else. This is called finding your competitive edge. Once you find out what your competitive edge is, you will be able to know where you need to focus your resources to make sure that you get the best utility from your efforts. By making your competitive edge an integral part of your organizations mindset, you will be able to attract customers by providing better service and/or product(s).
2. Create a mission statement or a purpose for your business
A mission statement is usually a short statement that captures the purpose of the business. It also serves as a guide or mantra that everyone in the organization can look to for inspiration in their day to day activities. Once you already know what your competitive edge is, it will be easy to come up with a mission statement that can bolster the purpose of your existence as a business.
3. Have a vision for your business
One of the important parts of creating a strategic plan is to have a vision which will serve as a guide for everyone in the organization and offer inspiration on a day to day basis. Your business' vision is what you hope your business will become in the future. When coming up with a vision for your business, you need to consider the following;
• What is the direction of your business?
• Which clients should you focus on in the market?
• What position in the market do you intend to occupy?
• What activities to do you want to pursue in order to achieve your vision?
• What capabilities, proficiencies and competencies does your business plan to develop?
4. Take inventory
Once you know your competitive edge, have a mission and a vision, your next step should naturally be to take stock of your current position and determine what you need in order to achieve what you have set out to through your business. This is done mainly through the use of a tool called SWOT analysis. SWOT analysis stands for; strength, weaknesses, opportunities and threats. This tool helps you to critically and analytically look at the current status of your business and then plan how you can improve and strengthen what you are good at.
5. Know your customers well
Your next step should be to create a profile on your target market. If you can understand your customer better, you will be able to provide better goods and services that will meet their needs. You will also be able to utilize your resources better in order to reach your customer and inform them that you have what they need.
6. Have SMART goals and objectives
As you create your strategic plan, you need to come up with clear goals and objectives that you can pursue to help you achieve your vision. One tool that is very helpful towards this is SMART, which stands for specific, measurable, attainable, relevant and time bound. If you manage to develop your goals and objectives around this principle, you will be able to achieve your goals with greater efficiency and success because you will always be able to monitor what you are doing. Your goals should be able to support your objectives and therefore, you need to develop your objectives before your goals.
7. Create a to do list with priorities
After you have come up with your goals, it is important to make sure that you are doing something every day to ensure that you achieve your set out goals. The simplest way to do this is to create a to-do list for each goal. As you create your to-do list, make sure that you assign the tasks to specific people, giving proper timelines and resources for them to successfully perform the tasks.
8. What are your resources?
Next, you need to take stock of the resources you currently have. This will help you prioritize and, more efficiently, utilize the resources that you have based on your most urgent goals and objectives.
9. Keep a scorecard of your achievements and failures
By keeping a score card, you can easily and effectively monitor what you have achieved in certain strategic periods, thus adjust or course correct when you are not going in the direction you intended.
10. Communicate your plan with the relevant people
Finally, communicate your strategic plan to the rest of your staff regularly to ensure that everyone is aligned with the organizations direction.
Conclusion
When it comes down to it, you have to realize that a plan should just be a guide to help you keep your goals in focus and actionable on a day to day basis. You may find that while putting into action some of your plans, you will get better ways of doing things by cutting costs or doing things more efficiently. An initial plan will be helpful because you will be able to observe your growth and replicate it. A rough plan is much better than not having a plan at all.
Author Bio
Christopher Huff has been an entrepreneur for the last 25 years of his life. He has had 3 unsuccessful and 4 successful businesses in his career. He recommends the services offered by nationaldebtrelief.com. Visit his website for more information.